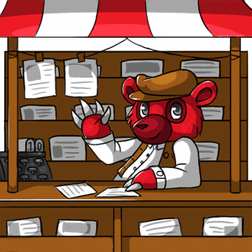 Do you enjoy writing? If so then being a journslist might be right for you!
Qualifications Needed
Edit
Level: 2
Speed: 5
Charisma: 1
Language: 5
History: 1
Geography: 1
CDs: 1
Books: 1
Job Details
Edit
Being a journalist inlists that you get up everyday early in the morning. The reporting part of the job is rather fun, you get to travel and investiagte. Remember to get all the details of a story and make sure the facts are correct! (unless you are writing for a gossip magazine)
The writing part of the job can be rather difficult for some. There are many deadlines you must meet so it's important to manage your time. If you have a love for writing though you should be very motivatied to finish writings on time! You will need to major in English for this job.
Advice from Experts

Edit
"Don't stress over deadlines! If you are strong and determined you will get it done!" ~ Marada Newspaper Crindol
"Study hard in school now! You'll be writing before you know it!" ~ Grint who works for Newth Magazine